New owner Bahrs takes helm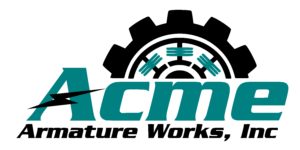 by Jeff Pederson Pedal Down Promotions
Coupling over 100 years of combined staff experience in the electro-mechanical motor repair industry with the customer-friendly manner and drive to succeed of new owner Chad Bahrs, Acme Armature Works Inc. is clearly a business on the rise in the city of Sheboygan.
In September 2016, Bahrs purchased Sheboygan Armature Works from Dale and Dave Kautzer.
Bahrs inherits a business with a long and successful history dating back to 1951, when Sheboygan Armature Works Inc. opened in a small downtown Sheboygan shop before moving to its current location at 2727 North 21st St. in Sheboygan in 1971.
After accumulating 16 years of prior experience in the field at various electro-mechanical repair shops in the area, Bahrs enters the world of business ownership determined to advance Acme Armature Works forward to new heights, while retaining the expert encyclopedia of knowledge provided by longtime Sheboygan Armature Works owners Dale  and Dave Kautzer.
"My goal is to grow the busi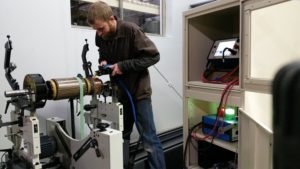 ness and take it to the next level by providing a wider range of services in-house," Bahrs said. "I've added quite a bit of new equipment. We now have a full machine shop and welding department in-house, which allows us to provide fast turnaround times and maintain competitive pricing. Now we can do more in our shop, rather than having to outsource certain types of work.
"Doing more work in our shop will help us provide better efficiency to our customers," he said. "It is also nice to have Dale and Dave still here to give customers the best possible service. As all of the Sheboygan Armature Works customers know, those two guys really know what they're doing."
Bahrs, who resides in Elkhart Lake with his wife Jamie and three children, describes Acme Armature Works as a one-stop electrical apparatus service shop.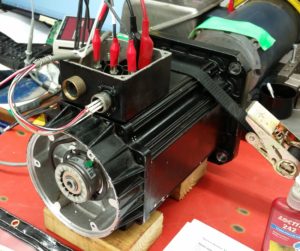 "We specialize in all types of electric motors, spindles, servo motors, and electro-mechanical devices for industrial, commercial and agricultural customers," Bahrs said. "We are a factory-authorized warranty service center for a wide range of manufactures. We also offer value-added services such as an in-house machine shop, computerized precision dynamic balancing, vibration analysis, predictive/preventative maintenance, welding and light fabricating."
When it comes to diagnosing problems, providing proper repair analysis and delivering top-notch service for servo motors, Acme's repair team boasts extensive experience working with a wide selection of complex motor systems.
"We specialize in fast, accurate repair, rewind and re-manufacture of all brands of servo motors," Bahrs said. "During our repair process, every encoder or all feedback devices are checked for proper signals and alignment
Acme Armature Works is PDTA (Power Transmission Distributors Association) and EASA (Electrical Apparatus Service Association) certified.
In addition, it recently earned the Recommended Practice for the Repair of Rotating Electrical Apparatus (ANSI/EASA AR100-2015) accreditation.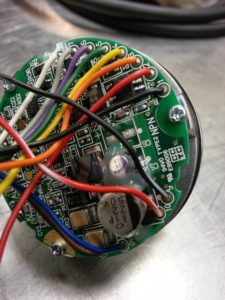 According to Bahrs, the Acme Armature Works staff doesn't shy away from pushing themselves beyond the limit to meet the needs of its customers.
"With our extensive database and strategic partnerships, we can locate hard-to-find motors and related equipment," Bahrs said. "We maintain an extensive inventory of bearings, brushes and other replacement parts so that our customer's equipment can received our immediate attention."
In addition, Acme Armature Works features several bonus offerings for customers, including 24-hour emergency services, free pickup and delivery, same-day repairs and no evaluation charges if items are recycled onsite.
Other key features are modern computerized repair reports, job documentation and tracking.
Bahrs says Acme's ability to provide unique in-shop services sets it apart among its competition.
"I think the fact that we do balancing, machine work and welding in our shop sets us apart," Bahrs said. "We have the ability to do blower wheel balancing, provide a wide range of machine work and weld cast iron, which you don't see in every other shop."
While it is mainly a repair shop, Acme Armature Works also sells many makes and models of electric and servo motors.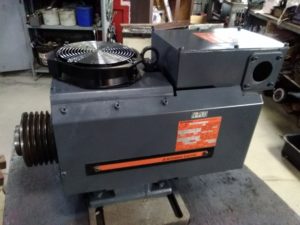 "Repair work is really our bread and butter," Bahrs said. "We really excel at motor repairs by utilizing better-than-original materials and doing everything by hand.
"We aren't just about repairs though," he said. "We also sell new electric and servo motors from many different manufacturers. In particular, we specialize in tracking down hard-to-find motors and electro-mechanical parts. Motors and parts can be found on our website, but if people don't see it there, I encourage them to call and we can more than likely get it for them."
For more information on Acme Armature Works Inc., email info@acmearmature.com, call the 24-hour service line at 920-452-3389 or visit www.acmearmature.com.