Authorized Distributor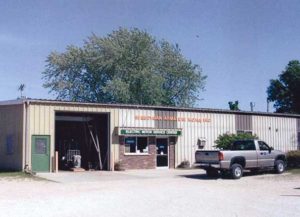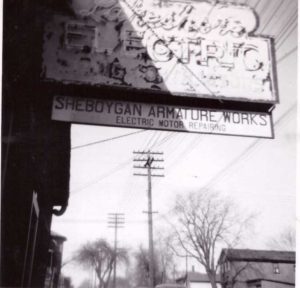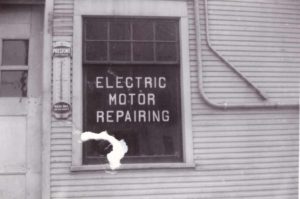 Formerly known as Sheboygan Armature Works, Acme Armature Works is a full service electrical apparatus service center. We specialize in all types of electric motors, spindles, servo motors, and electro-mechanical devices for industrial, commercial and agricultural customers. We have customers throughout Wisconsin, across the USA and we even have a few international customers. Acme Armature Works is a factory authorized warranty service center for the majority of manufactures listed. We offer value-added services such as an in-house machine shop, computerized precision dynamic balancing, vibration analysis, predictive/preventative maintenance, welding and light fabricating. With our extensive database and strategic partnerships, we can locate hard-to-find motors and related equipment. We maintain an extensive inventory of bearings, brushes and other replacement parts so that your equipment can received our immediate attention. Whether you are repairing existing equipment, replacing old equipment with new or adding equipment for a new function in your facility, Acme Armature Works can usually match your needs directly from our stock.
Emergency services available
Free pickup and delivery
Same day repairs available
No evaluation charges if item sent is recycled at our facility
Modern computerized repair reports, job documentation, and tracking
Engineering
We offer the ability to reverse engineer and redesign motors to your exact specifications. Our professional engineering department can change a motor's horsepower, speed, voltage, frequency or phases to meet your requirements. We can also provide custom designed or modified windings for protecting against abrasives and contaminated or moisture-laden atmospheres that could destroy normal windings.
Membership
We are members of the Sheboygan County Chamber of Commerce.
Popular Brands We Service
Below are the most popular brands we service. But, there are many more that are not listed. Contact us today to find out if we have support for your equipment!
ABB
A.O.Smith
AllenBradley
AuroraPumps
B+R
Baldor
Baumuller
BergerLahr
Bell&Gossett
Bison
Bodine
Bosch
Bonfiglioli
CEGCentury
Danaher
Demag
Elau
ElectraGear
Elektrim
Emerson
Exlar
Fanuc
Fasco
GeneralElectric
Getty's
Goulds
Graymills
GroveGear
Heidenhain
Indramat
Interroll
Kawasaki
Kollmorgen
Lafert
Leeson
Lenze
Lincoln
Kollmorgen
Marathon
Mitsubishi
Motorovario
Nidec
Nachi
Nord
Omron
Parker
Peerless
Renco
Reuland
SanyoDenki
Setco
SEWEurodrive
Sick Stegmann
Siemens
Sumitomo
Sumtak
Tamagawa
Techtop
Toshiba
USMotors
VanderGraafRollers
WEG
WorldwideElectric
Yaskawa